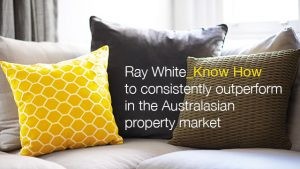 As the local real estate agents for Adelaide, we are always wanting to provide the best service and advice for our customers. This is why we have come up with some fantastic tips to help you along your real estate journey, whether it is buying your first home, preparing your house for a sale or downsizing into your next stage of life.
Please get in touch if you would be interested in receiving any of the following tips.
101 tips for presenting your home to the market
Looking to achieve the highest possible price in the sale of your home? For all our tips on how to present your home, SMS '101' to 0416 907 839.
Sick of cleaning the gutters, mowing the lawns and not having time to enjoy your retirement? Ever thought about moving into a lifestyle village? For more information, SMS 'retirement' to 0416 907 839.
Selling in unexpected circumstances
As we go through life, traumatic events can happen. When a loved one passes away, all those complications can
suddenly bubble to the surface. Consequences for decisions made many years before are suddenly exposed.
Navigating through the choppy waters can be tough. For more information, SMS 'unexpected' to 0416 907 839.
A relationship breakdown can be one of the most stressful events in a person's life, particularly if it is not amicable
and there are children involved. It can leave you completely mentally and emotionally drained. Having to sell a
beloved family home is an added emotional stress and you can find yourself in the middle of a nightmare. To help out anyone going through this tough experience, we have put together a few quick tips to help make it as smooth as possible, SMS 'Divorce' to 0416 907 839 for your copy today.
Everyone needs an investment plan and some way of looking forward in their vision to the future. The
question we all have to ask ourselves is, how am I going to earn a retirement income independent of pensions
that are based off my own assets? To learn how to purchase property with a self managed super fund, SMS 'SMSF' to 0416 907 839.
Maintaining and preparing your home for profit
In our experience, we have learned that the best price comes from the best preparation. As your real estate partner it
is our intention – via this document – to help you maximise your price and to make the sale of your property an
enjoyable and rewarding experience. To learn how to prepare your home for profit, SMS 'Profit' to 0416 907 839.